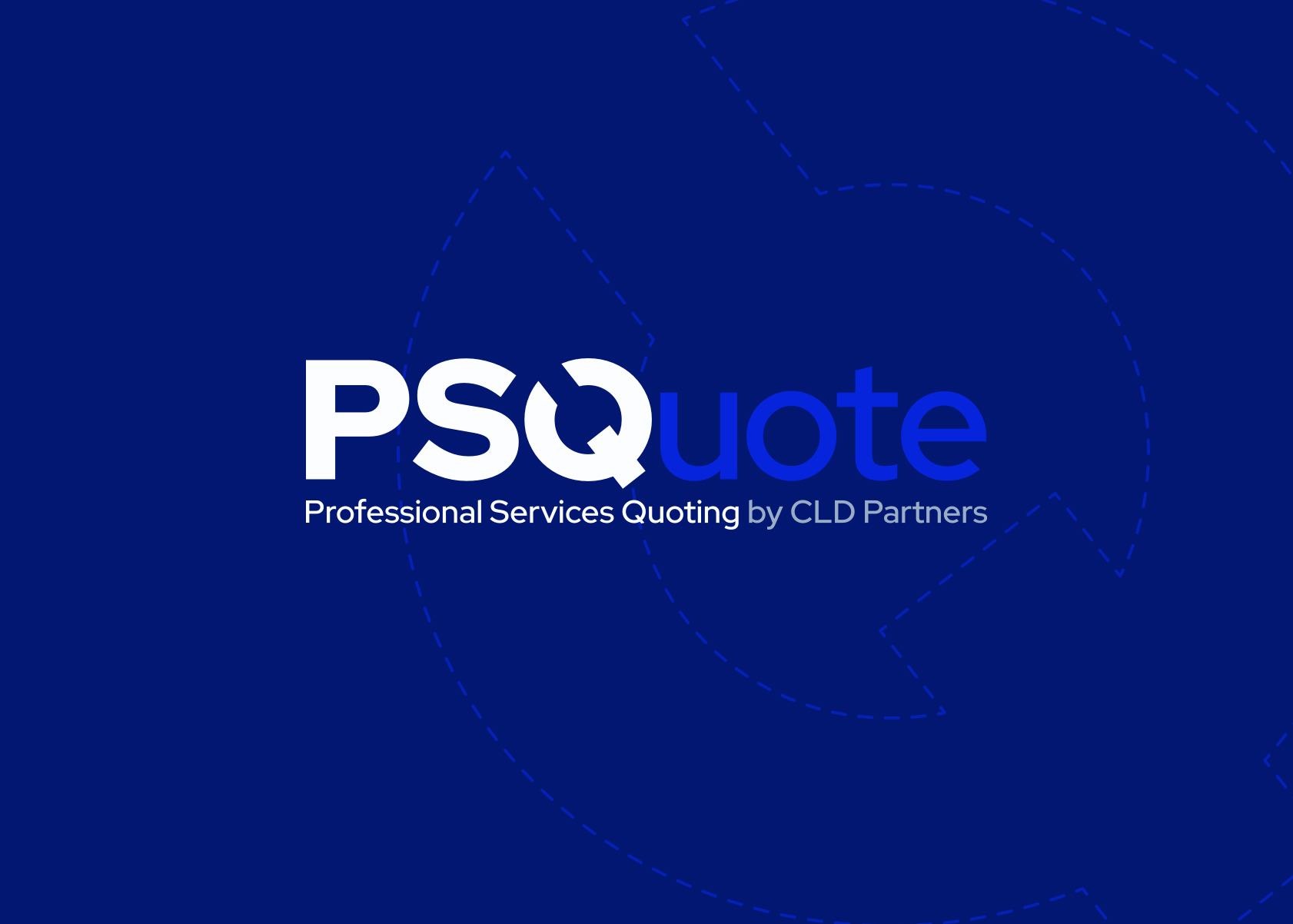 PSQuote: The New Services CPQ Tool Here to Save You Time and Money
Today, CLD Partners debuts PSQuote — a newly developed services CPQ tool designed for professional services.
Clients can use the tool to expedite their CPQ sales cycle with smart automations. They can leverage smart data aggregation to glean critical project insights. As a result, PSQuote clients will be empowered to boost resource management and deliver a better customer sales experience. Whether you're interested in increasing revenue, getting better analytics, or saving your team hours of frustrating data entry, PSQuote has something to offer you.
No More Clunky Spreadsheets: Streamline Complex Processes with PSQuote

The professional services industry has long needed a services CPQ tool that bridges CRMs and PSAs seamlessly.
For years, organizations have had to rely on complicated offline systems, leveraging multiple programs to complete simple tasks.
This tends to involve a lot of data duplication (and headaches).
For example, throughout a project, clients might pull data from one system, enter it into a spreadsheet, then export that information into yet another system in order to produce a quote. A client might need yet another tool to gain the needed approvals or share the documents as needed.
That seems needlessly complicated to us. We think a simpler process would go a lot faster. Our satisfied clients agree:
"Our ability to now quote services estimates within Salesforce (as well as via integration with excel) has had a significant positive impact on the speed at which we can estimate, approve, sell, and deliver our services."

Steve Wigder, Sr. Director of Business Operations, Conga
With PSQuote, clients enjoy a less cumbersome process – one that doesn't potentially hamper downstream resource management, project creation, billing, or revenue recognition.
A Services CPQ Tool Trusted by Large Enterprises
For years, CLD Partners has built custom professional services estimation tools on the Salesforce platform. As a result, many large corporations (from Amazon Web Services to Conga, Kofax, and more) have enjoyed streamlined workflows and better results.
"[CLD's service estimation] solution allows our sales and services teams to collaborate effectively when it comes to estimating, selling, and delivering services and will be a great benefit to our business."

Kevin McKay, EVP of Customer Success, Kofax
By creating PSQuote, CLD Partners is at the forefront of an emerging trend. Just ten years ago, our industry was innovating ways to help enterprise-level organizations automate their delivery processes. Now, we're moving the entire quoting and estimating sales process onto the Salesforce platform. John Schuler, GM of PSQuote, comments:
"We have taken a custom tool and turned it into a great product. PSQuote harnesses the Salesforce platform to give professional services a better way to do CPQ. This is just the beginning of PSQuote. We've dedicated the resources and have started this journey to close the gap between sales & delivery to make it the best in class services quoting solution for our clients."
With this new services-specific CPQ, our clients can manage accounts in one intuitive workflow. When they need to build quotes, manage project resources, create SOWs, and generate proposals, the solution is simple: They can do it all in PSQuote.
PSQuote, a Ready-to-Work Services CPQ Tool Innovated and Introduced by CLD Partners

CLD Partners understands great software deserves a great implementation. We specialize in enterprise FinancialForce implementations and enterprise quote-to-cash solutions on Salesforce. Founded in 2010, CLD Partners has helped hundreds of clients in various industries with custom implementations. PSQuote is our latest innovation, bringing together years of expertise in this up-and-coming field.
PSQuote is available now. Interested in learning more? We're here to get you the information you need. Schedule a live demo with our friendly team today.
Liked this post? Read this next: