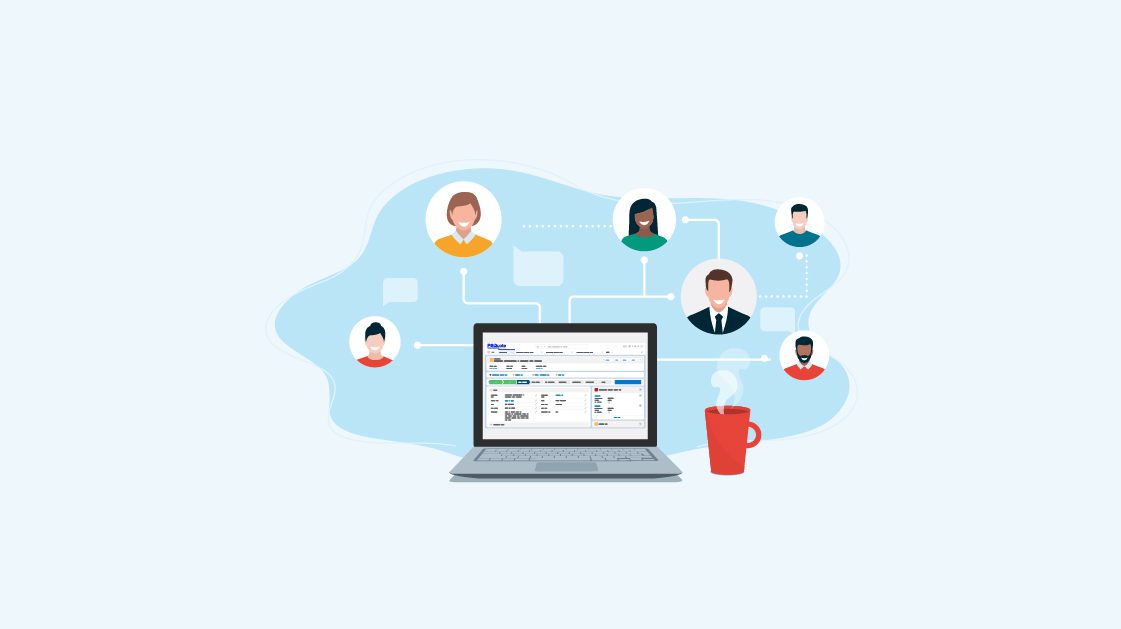 Why Using a Services-Specific CPQ is More Accessible Than You Think
When you're looking for ways to improve your business practices, it can be really easy to find reasons not to invest in new software applications. We're not surprised if a services-specific CPQ software implementation is a tougher sell up the org chart.
We get it. Change is difficult. Productivity updates may not be a priority right now. For many reasons, staying with your current system can seem like the way to go.
But! If you're dealing with pain points, like…
Lack of visibility into business performance data
Uncertainty with financial data
Difficulty getting accurate financial projections
Too many spreadsheets or too much reliance on spreadsheets
Wasted time spent tracking approvals through spreadsheets, emails, or direct messages
Tedious manual data entry (and, worse – re-entry) into CRM, ERP, or PSA
…then (trust us!) it's definitely worth taking some time to re-assess the way your team manages its quoting process. Today, we're going to tackle the top reasons why people tell us it's not the best time for PSQuote – and we'll provide quick answers to those concerns right here, right now.
Here's Why People Don't Want a Services CPQ (And Why It'll Actually Help More than They Think)
Which of these resonate with you?
I want to keep my current status quo.
It's too difficult to manage the change to a new CPQ solution – and we've got a lot going on right now!
Our response: PSQuote is an extremely flexible tool. With this new, versatile CPQ, you can start small. Onboard the tool exactly the way you want, for whatever capabilities seem most helpful at the time. Over time, you'll start to trust that PSQuote is a functional tool for your team. After that, you can opt for more functionality and phase in change at a rate appropriate for you!
Trust us: Fully automated quote-to-cash processes are worth tweaking your systems for. And, while onboarding and ramping up can be rough, we'll be there for you every step of the way.
I don't (really) think PSQuote can do everything I need.
Our response: We think it'll surprise you! PSQuote is a tool that's designed to have everything you need to get a quote out the door accurately and quickly. If you're struggling with your current services quoting system, PSQuote will provide an easier, more efficient way to get things done. Schedule a demo and you'll see! 
Why is this worthwhile? Quoting bottlenecks are a MAJOR issue for the growth of teams. Trying to scale? You need to iron out quoting as much as possible. PSQuote is designed to be the application that services companies need to get that specific job done.
We already have a CPQ tool for our product sales.
Our response: That's great! However, a CPQ geared for product sales won't have features and capabilities designed to make service sales and delivery easy. 
Our team lives and breathes quoting automation for services teams. We've spent years building out custom solutions for clients who may have had product CPQs, but realized that they needed something better when quoting services.
If you need both product and services CPQ utility, and you're worried that onboarding a new tool will just complicate things, we've got good news for you: We can sync PSQuote with your existing CPQ so quoting automation is simple and seamless for everything you do.
What does your team really know about building and supporting quoting automation projects?
Our response: We've been doing this for 10+ years, and we've learned a lot!
But, more importantly: When we created PSQuote, it was our #1 goal to design a creative solution to meet the true-to-life needs of the clients we've been working with for over a decade. Based on that experience, we built PSQuote to be seamlessly customer-centric. From its user interface to its implementation, PSQuote is all about you and your success (just like our team is!). We are bringing a matured product to the market, not just a minimum proof of concept.
We've also invested in a fully separate division of our team to support PSQuote, and our PSQuote clients. When you're part of our PSQuote community, you can be sure that we'll always have your back.
Sounds great, but we don't really have the budget for this.
Our response: Totally fair. We understand that timing is important. We'd be happy to talk again at a later time.
However, we also want to be transparent: We firmly believe that PSQuote is a tool that will help you increase your revenue and your margins. While it's an investment, it's a smart one. When your team is ready to simplify your processes and impact your bottom line in a positive way, we are all ears!
I'm an Excel (or Google Sheet) wizard.
I like the flexibility spreadsheets offer me, and I'm afraid a more structured tool might box me in.
Our response: Spreadsheets can definitely be incredibly powerful tools. No one's denying that.
Our tool is just… the next step.
Okay, backing up. If flexibility is your thing, you should know that PSQuote is versatile. You can set it up however you want it. We believe that PSQuote is just an upgrade from spreadsheets because it saves (a ton of) time, makes reporting the data much easier, streamlines the approval process, reduces double data entry, and automates previously-onerous tasks in a way that even the smartest of spreadsheets really couldn't handle.
Rely on PSQuote to Make Your Quoting Systems (Way) Simpler
Did any of those concerns feel familiar? We get it. We've worked with hundreds of clients over the years. We've seen just about everything.
That's why we're confident that PSQuote is a tool that can help you and your team. With PSQuote, your team can grow revenue, reduce operational costs, increase margins, simplify SOW generation, and more. And our fun, friendly team will be there to help you get the best use out of your new system, no matter what challenges you may face in the future.
Still have concerns? We hear you. Contact our team today!
Liked this post? Read this next: